Assurance Given To People At Every Doorstep

Gadapagadapaku YSR Congress programme is going on successfully. People at every doorstep are warmly receiving YSRCP. The leaders are explaining Chandrababu's deception to the people. Constituency in-charge of Kondepi of Prakasam district Ashok toured in Pakala village of Singarayakonda mandal, exposing TDP deception.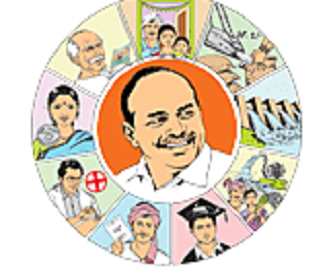 Constituency coordinator of Jaggampeta of East Godavari district, Muthyala Srinivas, held Gadapagadapaku YSR Congress programme at Mallepalli village. He explained TDP's corruption to people and learnt their problems from them. He assured the people that their problems would be solved ater YS Jagan became the CM of the state. On this occasion, a huge number of TDP leaders of Mallepalli joined YSRCP in the presence of Muthyala Srinivas.