Babu's Negligence To His own Constituency

Kuppam
: People of Kuppam constituency remarked that Chandrababu had never come to their area to know about their well-being or problems any time except at the time of elections.

People cried out loud about their misfortune to have Chandrababu as their leader, being elected from their own constituency.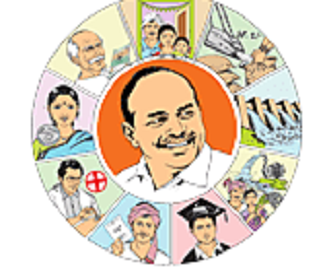 Gadapagadapaku YSR Congress programme was conducted at Yamaganipalle village of Gudipalli mandal in Kuppam constituency by its in-charge Chandramouli and observer Mandi Sudha.

The leaders of YSRCP went from one doorstep to another, listening to what the agonised people had to say. They reported that the people of Chandrababu's constituency complained that they did not even have proper huts to live in. Activists and leaders of the constituency took part in the Gadapagadapaku YSR Congress programme.