We Shall Confront The Corrupt Government

We will demand for discussion on 36 issues
Special category status, drought and cash for vote case will be discussed
Confrontation about corruption in pushkarams
YSRCP MLA Kona Raghupathi informs the media
Hyderabad: Expressing disappointment over the curtailed session of assembly which has been fixed for three days, YSR Congress has said that there are at least 36 issues of public interest which need to be discussed on priority basis.

Speaking to reporters here on Wednesday party  MLAs K Raghupthi and K Sridhar Reddy said: 'our Legislature Party has met under the leadership of YS Jagan Mohan Reddy and had concluded that there are some core issues to be discussed in the session and we will rise them with full intent.
YSRCP MLA Kona Raghupathi informed that the party would confront the state Government in the assembly sessions about 36 issues including AP's special category status. Stating that the status was not something particularly involving Chandrababu Naidu and Venkaiah Naidu, he mentioned that it was the issue of all the people in the state and  their right. He indicated that they would ask for dedication of a whole day to discuss the matter. He suggested that it was unjust to sacrifice more time for discussion on GST bill, that would barely take 1-2 hours.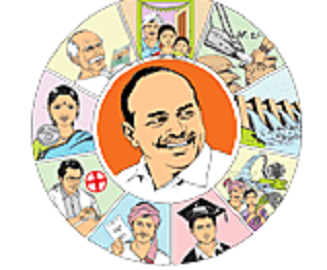 Reiterating that AP would develop only with the sanction of special category status, Kona Raghupathi stated that YSRCP would speak in the assembly in such a way that the intention of people would be reflected. He slammed the Government's corruption in Krishna pushkarams.

GST Bill is only ratification of what the Centre has passed and needs not much of a time but there is every need to discuss 36 issues of state interest. The session should have been for at least three weeks but the state has reduced it to just three days which shows that it is shirking for responsibility and is not prepared to take up core issues.
The Legislature Party meeting has identified the 36 issues which should to be taken up during the monsoon session. Special status, drought, farmers issues, cash for vote, irrigation, closure of welfare hostels, corruption at high places besides other issues draw the attention of the house and should be discussed threadbare but the state giving only three-day time shows that it is running away from responsibility, they said.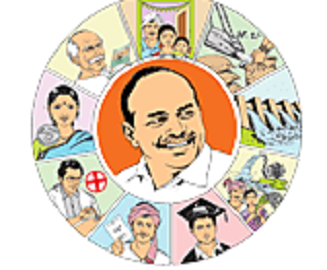 The session has been reduced to a mere formality and it is a mockery of parliamentary democracy, they said. Chandrababu Naidu not refuting the allegation of his involvement in the cash for vote shows his guilt. 'We want our Chief Minister to be clean and he should categorically stated whether or not the voice recorded in the audio visual evidence belongs to him or not, they said.'