Sharmila may undergo MRI scan

Hyderabad, Dec 15,
2012: Doctors, who conducted X-rays on Smt. Sharmila's leg that sustained a
hamstring during the Padayatra on Friday, said there was no fracture to her leg.
Dr. Anand Reddy, who
examined her and conducted the X-rays on the injury, said she sustained a
ligament injury and needed rest for one or two days before resuming her
Padayatra.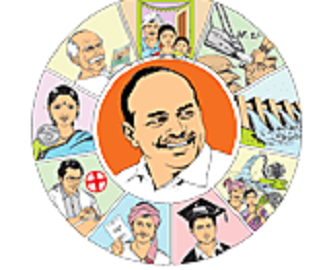 It is learnt she
sustained the injury while boarding a vehicle during the Padayatra in B. N.
Reddy Nagar on the outskirts of Hyderabad.
"If necessary, we will
conduct an MRI test on her later," he said, adding she would be examined again before
giving green signal for her Padayatra tomorrow.