Rambabu slams CBI's partisan attitude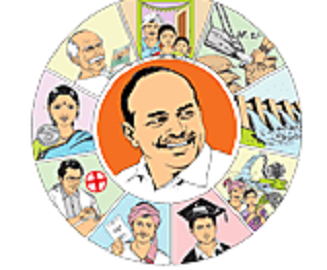 Calling CBI a pawn in the dirty politics of the Congress and TDP, YSR Congress accused the country's premier investigating agency of harassing the party president Y.S. Jagan Mohan Reddy.
Party spokesman Ambati Rambabu told newspersons at the party headquarters in Hyderabad on Friday that CBI's partisan attitude in dealing with the case of 26 GOs is shocking and surprising. 
He asked the CBI to explain as to how Jagan could influence the witnesses in the case better than the Ministers and IAS officials who are enjoying key positions in the Government. "Why one type of justice for Jagan who is in the opposition and why another type of justice for ministers and officials in the same case?" he asked.
Slamming the Government for its indiscriminate behavior in dealing with the case, Rambabu wanted to know how Jagan, being in the opposition and spending 16 hours a day with people, can influence the witnesses when Dharmana and 25 other officials can't influence them. 
"The CBI argument is absolutely trash as it is repeating the same old story 280 days after filing the charge sheet and 124 days after jailing Jagan," Rambabu said.
"What is your motive in arresting some of the accused and leaving some others in the same case?" he questioned the CBI.
The CBI's lies are being nailed now and the day is not far off when Jagan will walk out of the jail as Mr.Clean, he said.
(Updated on Sept 29, 2012)