YS Jagan Performs Food Donation

YS Jagan performs special pujas in Rishikesh
Performance of homam for the well-being of the state
Donation of food for saints
Uttarakhand: The leader of opposition in AP and YSRCP president YS Jagan held special pujas at Rishikesh today. Wishing for AP to flourish and the people of the state to be happy, he prayed to Goddess Ganga. Later, he performed food donation to saints and pandits. He conducted a homam ritual for the well-being of the people of AP.
The fight for special category status to AP has been consolidated. In light of this, YS Jagan set out to Delhi to gather the support of national leaders for the cause. He handed over memorandum to the President of India, Pranab Mukherji about the wish of people of AP for grant of the status. Then he set out to Rishikesh.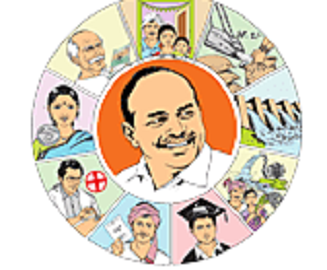 In Rishikesh, YS Jagan participted in the Chaturmasya Deeksha being held by the Swarupanandendra Swamy, the head of Sarada Peetham in Visakhapatnam. He performed special worship of Goddedd Ganga. YSRCP leaders Vijay Sai Reddy, YS Avinash Reddy and Mithun Reddy went along with YS Jagan and took part in the programmes.