People Determined To make YS Jagan Their CM

Gadapagadapaku YSR Congress programme is going on successfully throughout the state, having run for 100 days. People at every doorstep are welcoming the party cadre with great warmth. YSRCP leaders are offering support to the people who were deceived under TDP rule. They are uncovering the Government's failures through knowing their problems. People are furious towards Babu who got into power by making deceptive fake promises.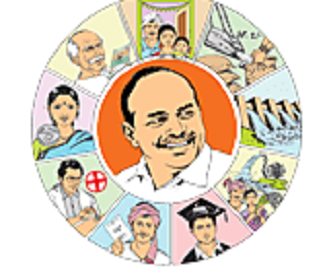 None of the promises made at the time of elections like waiver of loans, a job for every household, Rs.2000 stipend to each of the unemployed, new houses and pensions have been realised by Chandrababu, who is rather passing time by continuing to bluff people. They are now ready to teach Babu a lesson. They are believing that YSR's golden era, that they are hoping for, is possible only through YS Jagan's rule. They are owing to offer victory to YSRCP in 2019 elections.