Tribute To YSR At Party's Central Office

Tribute to the great leader
A wide range of service activities being held
Hyderabad: On account of the 7th death anniversary of former CM and legendary leader Dr.YS Rajasekhar Reddy, YSRCP leaders decorated the statue of YSR with flower garlands and paid tribute at the party's central office in Lotus Pond of Hyderabad. They recollected their experiences with the leader and his leadership qualities on this occasion.
They also held certain service activities. They gave away sarees to women and blankets and other things to the blind. YSRCP MPs Mekapati Rajamohan Reddy, Butta Renuka, MLC Ummareddy Venkateswarulu, TYSRCP president Gattu Srikanth Reddy, YSRCP leaders Lakshmi Parvathi and Vasireddy Padma, other leaders and activists participated in the event.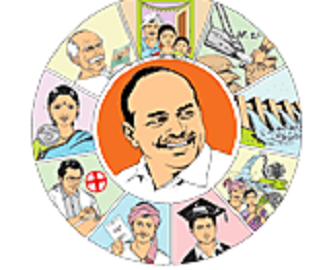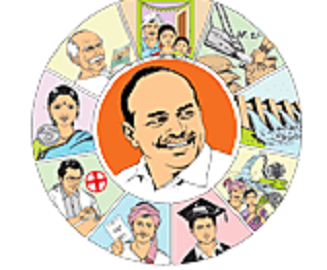 He remained in the hearts of the people through the welfare and development activities he had taken up. He longed for a knowledge society and had brought quality education and medicare to the reach of the common people. The Aarogyasri, Jalayagnam, fees reimbursement and other schemes were well taken and the nation had emulated him as he was ahead of times in terms of housing.
He stood as a role model Chief Minister with his pioneering work and schemes in the country and had provided food security and shelter to all. Fees reimbursement is the other scheme which won nation-wide laurels, they said.