Rs.35,000 cap on fee reimbursement

Giving scope to consider full reimbursement to poor and meritorious students by the cabinet sub-committee, the state government on Tuesday imposed a cap of Rs.35, 000 on fee reimbursement to students for admission into engineering colleges. This would be applicable to all students including those of BC and EBC communities.
The decision means a complete go-by to the era of YSR regime which allowed full reimbursement to engineering students.
The students will now have to pay the balance of fee by themselves when they seek admission into the top-notch 67 colleges located in and around Hyderabad. The fee in these colleges ranges from Rs.51, 800 to Rs.1.05 lakh.
A committee of experts is working out the modalities for considering full reimbursement to BC and EBC students who secure the first 5000 Eamcet ranks and who study in government schools and colleges.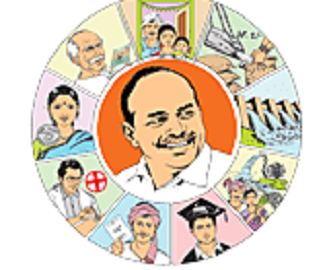 The government decision is bound to affect thousands of students who try to take admissions into the 67 top colleges having 33, 500 seats. Until last year, only around 11000 BC and EBC students used to get seats in these colleges.
Following the Government's decision on fee reimbursement, the demand for seats in 578 engineering colleges would now go up abnormally where the fee structure is fixed at Rs.35, 000.
Most of the students are now thinking of taking admission in top government colleges affiliated to Jawaharlal Nehru Technological University.