Late YSR vardhanthi programs @USA

After the grand success of the YSR Jayanthi celebrations at Atlanta in July of  2015, The NRI YSRCP, USA supporters, well-wishers and volunteers have come out in full strength once again across the country, to participate in various social and charity events on the eve of Dr. YSR 's 6th Vardanthi. The events were held across different cites from coast to coast, helping those in need by distributing thousands of meals for the homeless and conducting blood donation camps. 
The events in cities like Dallas, Maryland and Philadelphia were graced by party stalwarts like Sri Botsa Satyanarayana garu, Chalamalasetti Suneel garu and Gadikota Srikanth Reddy garu. The chronology of events that took place in different cities. 1. Washington DC metro/ Maryland event. The event in Washington DC Metro area was held in Maryland at Paradise India Cusine restaurant on the 13th of September with the coordinated efforts of the local YSRCP chapter and the YSR foundation. The event attended by over 350 people was a grand success because of the efforts of the local YSRC committee members Ramesh Reddy Valluru, YSRCP regional co-ordinator, Core committee members Kiran Mukthapuram, Prasanna Kakumani, Ram Gopal Devapatla, and Vijay Polam, supporters of the YSRCP party and YSR followers, Janardhan Nanikalva, Tippareddy Kota, Nagarjuna Konduru, Narasa reddy Avula, Rajashekar Basavaraju, Siva Devarapalli, Subbu Sista, Chandu Kattaboyina, Rajashekar Yaramala and others.
Sri Raghava Reddy Gosala, Ramesh Appa Reddy, Pratap Reddy and  Prabhakar reddy garu participated in the event on behalf of the YSR Foundation.  YSRCP party leaders and dignitaries from India Sri Botsa Satyanarayana garu, Sri Gadikota Srikanth Reddy garu, Sri Chalamalasetti Suneel garu, joined by NRI convenor Ratnakar Pandugalyala graced the event with their presence and were nostalgic about their attachment to the late Dr. YSR.
2. Blood drive and banquet, Dallas TX.
The US-YSRCP - Dallas, TX in association with American Red Cross has organized the blood donation camp on September 12, 2015 in commemoration of Dr. YSR 6th Vardhanti and 14th Anniversary of victims.          
YSRCP leader Botsa Satyanarayana Garu was the chief guest, joined by party AP State Secretary Venkat Medapati garu, YSRCP USA convenor Ratnakar garu, advisors Dr.Raghava Reddy garu, Vijaya Bhaskar Chappidi garu and regional coordinator Vasudeva Reddy garu. Also present were YSRCP USA Executive committee members, local committee members, YSR fans and followers.
3. Austin TX.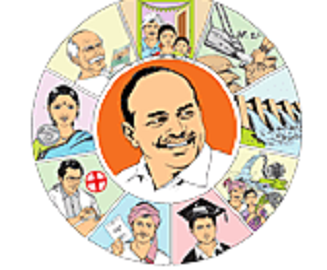 An enthusiastic group of YSR Congress Party (YSRCP) members of the Area gathered at Sai Mandir Auditorium and performed "Annadanam" at the temple to mark the 6th death anniversary of Dr. Y.S. Rajasekhar Reddy, former AP chief minister on the 20th of September, 2015. The party's Austin metro unit distributed around 300 lunches to the homeless people of the city.
Subba Reddy Chinthagunta invited the chief guest of the evening Shri Sunil Chalamalasetty who lighted candle marking respect to the departed leader. Narayana Reddy Gandra welcomed the crowd and Kakinada Parliamentary constituency Shri Sunil Chalamalasetty.  
Candles were lit by the members who were present during the ceremony. Members present during the ceremony were Venkat Namala, Muralidhar Reddy Bandlapalli, Raghu Siddapureddy, Pravardhan Chimula, Pradeep Reddy Chowti, Konda Reddy Dwarsala, Kumar Aswapathi, Sachi Mutluru, Mohan Reddy,  Ramahanumantha Reddy Mallireddy,  Hemanth Balla, Venkat Yeeragudi, Srini Chinta, Venkat Gotham, Devendar Reddy, Ashoka Guduru, Sridhar Reddy Vasapalli, Mallik Avula, Mohan Reddy Arekooty, Ravi Nakkala, Pradeep Reddy, Rivi kiran Reddy, Prakash Ramamurthy, Srinivas Boosa, Revanth Kumar Angadi. 
Party's candidate for Kakinada Parliamentary constituency Shri Sunil Chalamalasetty, cynosure of the gathering, recalled the yeoman service of late YSR for the people of AP and took time to dwell at length about the "daring" decisions of the late leader, which had sunk into the administrative psyche of the state, uplifting the poor and downtrodden. Shri Chalamalasetty underscored the imminent necessity of the tech-savvy NRI cell to bolster the social media campaign for the YSRCP. He felt that such an operation was need of the hour to effectively counter the TDP's attack on YSRCP chief YS Jagan Mohan Reddy. The party circles said that Mr Sunil Chalamasetty along with a few others were assigned the role of coordinating, strengthening and overseeing the NRI affairs of the YSRCP in the US.
Venkata Namala delivered the thank you note to all who attended the 6th death anniversary of Dr. YSR.
4. Atlanta, GA
Dr YSR Foundation in United States of America has conducted a blood donation camp on the 6th death anniversary of our beloved and great leader Dr YSR. The blood donation camp was organized on 12th day of September 2015, in Alpharetta, Georgia. The event was sponsored and organized in association with YSRCP Atlanta. LifeSouth Community Blood center collected blood from the donors. After the successful event teen volunteers were presented with community service certificates by the blood drive coordinator Ms Nikia Jones of LifeSouth. Food was served to the South Forsyth High School volunteers and the participants.
Lot of  YSRCP followers and Late Dr YSR relatives and friends participated in the event. People present during the celebration and blood drive are Srinivasa Reddy Kotlure, Nanda Gopinatha Reddy, Venkatarami Reddy Chintham, Naresh Guvva, Sudheer Reddy Basu, Guru R Paradami, Venkat Meesala, Damodar Reddy Puspala, Girish Reddy Meka, Krishna Narsepalle, Jagadeeshwar, Rajashekar Reddy  Kasireddy, Venkat Mondeddu, Srini Vangimalla, Pulkaram Srinivas,  Narasimha reddy, Ramesh Duvvuri ,Vinay tanwi ,Uma Maheswara reddy kavalakntla . The event was successfully organized under the auspices of Shri Guruva Reddy Punyala, YSRCP NRI group convener.
5. New Jersey
Satwik Reddy and friends ardent fans of DR. YSR and Jagan garu in the guidance of convener Ratnakar Pandugayala have organized a blood donation camp, distributed food to the homeless.
6. Raleigh, NC
Food drive was organized on the eve of the 6th  YSR Vardhanthi day in Raleigh NC, by Eswar Polireddy, Siva Prasad, Gopi Chand Reddy, Mohammed Sujath, Ravikumar Gadireddy, Arun Vennapusa, Vihswanath Reddy, Srish Mahipal Reddy Malea Gopal Redy, Vishnu Vennapusa, Hari Pemireddy, Prasanna Kokkanti Nagarjuna reddy, Harish Reddy, Sirinivas R Edula and Satya Reddy.
7.  Birmingham, AL.
Mahaneta Dr. YSR 6th Vardhanthi was observed by YSRCP-USA Alabama Team and Homeless Meal service was done on September 13th at Church of Reconciler, Birmingham. The event was organised and led by Srinivasa Reddy Yarrabothula,YSRCP-USA core committee member & Alabama state coordinator.
8. Troy AL. 
Troy, Alabama YSRCP team encouraged by NRI convenor Ratnakar Pandugayala, Mr. Aditya Reddy Palleti, Rohit Gangireddy, Deelip Dondapati, Prudhvi Praveen, Prem Kumar, Siva Kumar, Yashwanth, Karun, Jagadeesh organized charity events at -- Noble Manor LLC (Old Age Home) at Troy,Alabama 
9. Connecticut. 
NRI Convenor Ratnakar Pandugayala and other YSRCP volunteers organized a food drive and blood donation camp in Connecticut on the 2nd of September, 2015