YSRCP Welcomed With Great Warmth

Gadapagadapaku YSR Congress programme is happening extensively in Prakasam district. YSRCP cadre is receiving huge response from people. YSRCP leaders are being welcome with great warmth. In Brahmanapalli of Giddaluru constituency and Bandivaripalem of Addanki constituency of Prakasam district, YSRCP leaders and activists went from one doorstep to another explaining to people about TDP's deception.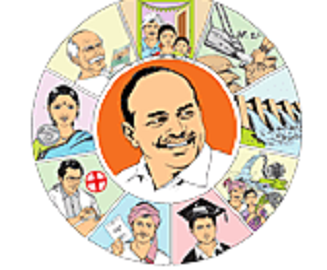 They uncovered how Chandrababu had deceived them with false promises. People were at fury towards Babu's rule. They expressed regret to have voted for Babu. The leaders assured them of YSRCP's support in fighting against Babu for the realisation of promises made to them. They also assured that if Chandrababu's Government failed to help them, YSRCP would come to power after the upcoming elections and see to it that they had good quality of life.