YSRCP Cadre To Every Doorstep in Kurnool

Kurnool:
 Gadapagadapaku YSR Congress programme is receiving a huge response in the district. Nandikotkuru MLA Aijayya has toured in Sivapuram village of Kotthapalli mandal. He has visited people and learnt their problems and explained Chandrababu's deception to them. He is assuring that YS Jagan will become the CM and their problems will soon be solved.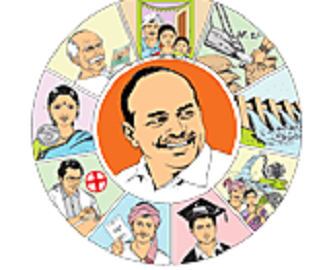 Banaganapalli constituency in-charge Katasani Ramireddy toured in Managampeta Gram Panchayat and went from one doorstep to another. District secretary Siddhareddy Rammohan Reddy, district BC society secretary Rambabu, Avuku mandal convener Mallikarjuna Reddy, district doctors' association secretary Md.Hussain and others took part in the Gadapagadapaku YSR Congress programme.