The State Is Being Destroyed

Panyam
: YSRCP MLA Gowru Charitha Reddy commented that Chandrababu's tenure was a dark era for the state. As part of Gadapagadapaku YSR Congress programme, she toured in the 27th ward of Panyam and assured the people of the area that YS Jagan was going to soon alleviate their suffering. She went from one doorstep to another and circulated copies of Praja Ballot. After explaining Chandrababu's deception to people, she collected responses from them to the questionnaire.
Chandrababu has to be chased away
Nandyala: In-charge of Nandyala constituency, Rajagopal Reddy, commented that Chandrababu was concentrating on Amaravathi and pushkarams while ignoring the welfare of the people of the whole state. He held Gadapagadapaku YSR Congress programme at the 37th ward. He explained Chandrababu's deceptive and corrupt rule to people, who later gave zero marks to Chandrababu's rule in the questionnaire, Praja Ballot, while slamming Babu's administration.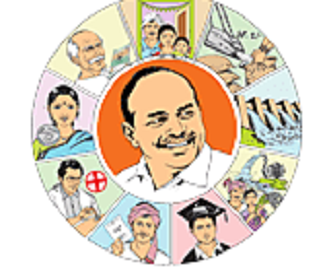 People disgusted by Babu's rule
Kanigiri: YSRCP leaders of Kanigiri constituency stated that people were disgusted by Chandrababu's rule. As part of Gadapagadapaku YSR Congress programme, they toured in Agraharam of CS Puram mandal in Kanigiri constituency.
Incompetent Government
Jaggampeta: YSRCP leaders of Jaggampeta constituency remarked that rulers should be there for people, but not vice-versa. They mentioned how people had been suffering since TDP Government had come to power. They held Gadapagadapaku YSR Congress programme at Gandepallu mandal's Surampalem village in Jaggampeta constituency.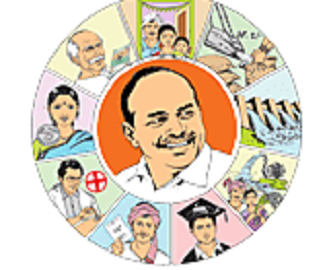 Public money is being misused
Mudinepalli: Gadapagadapaku YSR Congress programme was held successfully at V.Ravigunta village of Mudinepalli mandal. The leaders who participated in the programme mentioned that they were receiving warm welcome at every doorstep and the people were narrating te stories of how they had been deceived. They stated that Chandrababu had been offering tyrannical rule to the people of the state, much to their discontent and agony. YSRCP leaders and activists participated in the programme.