Babu's Administration Is Absolutely 'Zero'

Gadapagadapaku YSR
Congress programme is happening like a huge movement throughout the state.
YSRCP cadre participating in the programme are being received with great warmth
at every doorstep. Women are giving them welcome in a traditional manner. They
are expressing their concerns and destress to the leaders. They are mentioning
how they were deceived by the TDP Government.
Loans have not been
waived. There are neither jobs nor unemployment stipend. Pension and ration are
not being given to rightful people. Problems are in every household. People are
collectively owing to teach Babu a lesson for making false promises to them.
They are offering zero marks to Chandrababu for his failure in realizing promises
made.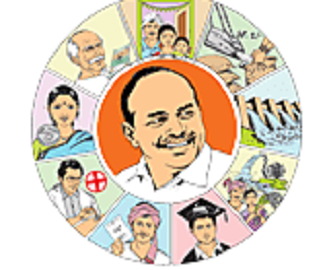 For welfare schemes to
reach everybody or for the state to experience development, YSR's golden rule
has to come, people are opining. They are owing to get YSRCP to win in the next
elections for the benefit of alleviation of their problems.