YS Jagan Took Part In Rottela Panduga

YS Jagan's tour in Nellore
Special prayers in Bara Shahid Dargah
Attendance in Rottela Panduga at Swarnala Cheruvu
Warm welcome from party leaders and followers
Nellore: Rottela Panduga happened with great pomp and joy at Nellore. The leader of opposition and YSRCP president YS Jagan took part in it with great devotion. Wishing for the prosperity and happiness of people in all walks of life, he observed the ritual. People competed to offer him the bread out of affection. First the people's leader took part in special prayers at Bara Shahid Dargah for half an hour. He took blessings from spiritual preachers. After participating in Rottela Panduga, he set out to Tirupati.
As YS Jagan set out to Nellore to participate in the traditional ritual of Rottela Panduga, he was greeted with warm welcome at Renigunta airport from leaders, activists and followers of YSRCP. MLAs Chevireddy Bhaskar Reddy and Narayana Swamy reached the airport to receive him. Then he went to Nellore by road.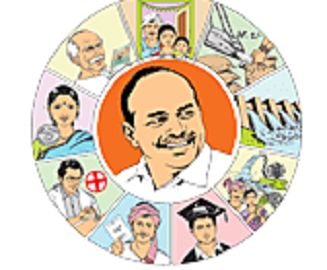 Thanks to everyone who came to take part in Rottela Panduga celebration. I wish for sanction of special category status to AP, as per the hopes of the people of AP. The state will have all round development if the status is given.
– Mekapati Rajamohan Reddy, MP
The state will undergo development only if special category status is given. That is why, we prayed for its sanction.
– Amzad Basha, MLA