YSR's Birth Anniversary Celebrated In Maryland, USA

Maryland, USA:
The 67th birth anniversary of the legendary leader and former CM Dr.YS Rajasekhar Reddy was grandly celebrated at Patapasco Valley State Park in Ellicott city of Maryland. A huge number of NRI families gathered at the park to celebrate the birthday of the great leader. They opined on the occasion that YSR's golden era had to return and that would be possible only if the leader of opposition and YSRCP president YS Jagan became the CM of AP. They stated that TDP that had come to power through deception and false promises would be bid goodbye to by the people.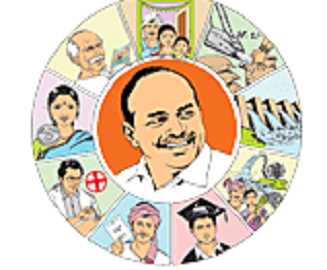 The NRIs remarked that YSR would continue to live in people's hearts forever. They acclaimed him for proving that agriculture was a celebration and not a burden. YSRCP leaders, activists and followers participated in the event.