Hectic signature campaign at YSRCP office

Hyderabad, Jan 3, 2013:
Hundreds of party activists and YSR fans, along with top leaders of the party, visited the YSR Congress party
central office here on Thursday to sign the appeal on behalf of party president Sri. Y.S.Jagan
Mohan Reddy.
Party leaders Y. V. Subba
Reddy, S.V.Subba Reddy and party minority wing leader Rehman were among the
leaders and scores of activists who visited the party office and signed the
appeal. Senior leader and Central Governing Council member Dr.M.V.Mysura Reddy and party MP Mekapati Rajamohana Reddy were also present on the occasion.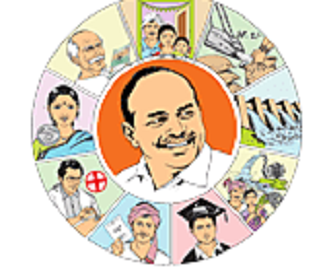 After collecting one
crore signatures, the party will send the appeal to the President of India highlighting
the political victimization and harassment being meted out to Sri Jagan Mohan
Reddy.