New Education Policy For AP Being Worked Out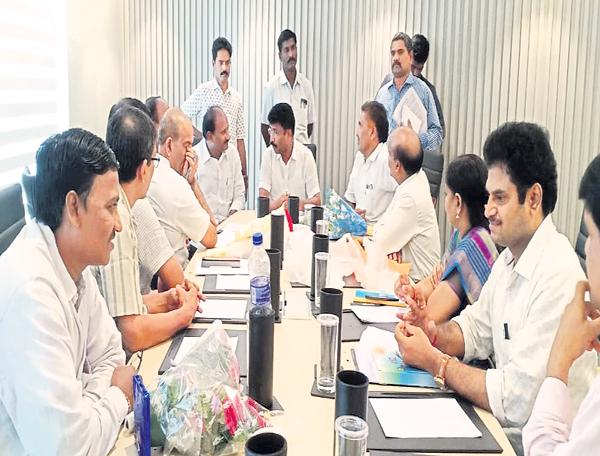 Education Minister Adimulapu Suresh
Amaravati: Education Minister Adimulapu Suresh affirmed that the new government under the leadership of Chief Minister YS Jagan Mohan Reddy would bring out a comprehensive education policy aimed at cleansing the education system.
Speaking to Sakshi exclusively on Tuesday, he said the Education department would work out a robust education policy to give a sense of direction to the government on education front. "The draft education policy -2019-2024 once ready, we will present before the Chief Minister for necessary suggestions and for its eventual implementation. Within two years, there will be sea changes in education sector," he hoped.
He said the new education policy would aim at improving the learning outcomes of children and quality of education infrastructure in the State. A committee will be also formed to regulate the spiraling fee in private schools, he added.
With new academic year for schools set to begin from Wednesday, the Education department is launching the 'Rajanna Badi Bata' drive for four days to promote enrolment of students into schools across the State. The Rajanna Badi Bata replaces the earlier seven-day enrolment programme carried out by the School Department, which the Minister alleged that was ridden with corruption and was ineffective.
"Unlike earlier programme, the Rajanna Badi Bata is goal and result-oriented. This drive is being carried out to ensure 100 per cent enrolment of school-going children," he informed. As regards the Amma Vadi, another flagship programme of the YSRCP government, he said it would commence from January 26 and modalities for the same were being worked out.