We Were Deceived By Chandrababu

People's agony expressed in Gadapagadapaku YSR Congress programme
Fury towards Babu who had forgotten promises made
Gadapagadapaku YSR Congress programme is going on successfully throughout the state. YSRCP cadre is going to every doorstep and learning the problems of the people, while exposing TDP's deception to them. At every house, people are expressing their agony for believing in Chandrababu's words and being deceived.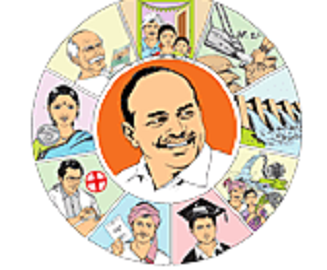 YSRCP's president of Krishna district, Kolusu Parthasarathy held the programme at Ganguru of Penamaluru constituency. People have revealed that their loans were not waived and how difficult it was to save. Women mentioned how the price rise of daily commodities was affecting their lives. Some people revealed about how unemployment had been affecting their families. Women living near canals stated how they lacked safety. Parthasarathy consoled them and assured them that YS Jagan would form the next Government and assured them betterment of their lives.
MLA Kalavathi held Gadapagadapaku YSR programme at Palakonda constituency of Srikakulam. She went to every doorstep and knew people's difficulties and noted them down in a diary. District president Reddy Santhi conducted the programme at Pathapatnam constituency. They are explaining Chandrababu's deception to people during the programme. They are assuring alleviation of their problems after YSRCP came to power.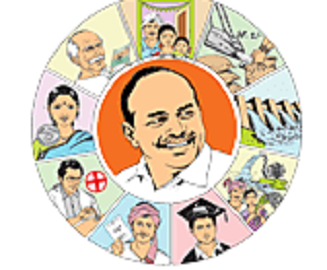 Visakhapatnam west constituency's convener Vijay Prasad and Chodavaram's convener Karanam Dharmasree held Gadapagadapaku at Bucchayyapeta mandal. They reached the people and explained Babu's deceptive administration. People are revealing their stories of being deceived to YSRCP leaders.