Our Vote Shall Be For YS Jagan

Patthikonda constituency's in-charge Lakshmi Narayana Reddy commented that TDP had made impossible promises with greed for power and was escaping from people now after failing to realise them. As part of Gadapagadapaku YSR Congress programme, he toured in Pandikona.
On the other hand, in Emminaguru constituency, Katasani Ram Reddy supervised the programme.
Panyam MLA Gowru Charitha Reddy complained that TDP Government had been giving importance to unqualified people in implementing welfare schemes rather than to the qualified. As part of Gadapagadapaku programme she toured in Muzhafar Nagar of the 31st ward of the city.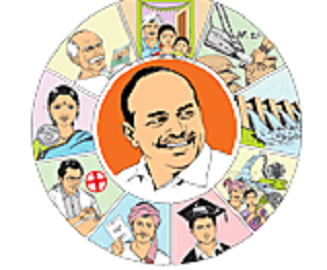 Nagari MLA RK Roja toured in her constituency as part of the programme. She went from one doorstep to another and explained Babu's deception to people.
President of Visakhapatnam district, Gudiwada Amarnath, held the programme and learnt people's problems. He called for people to be mobilised to fight against the Government and wave goodbye to it for deceiving them.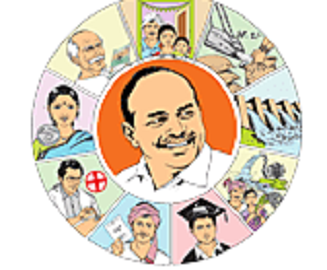 People stated to YSRCP leaders that they had believed in TDP's promises at the time of elections. They believed that meals would be served for Re.1 as promised, but in reality, supply of rice had not been done since the last three months due to failure of thumb impression. They expressed lack of trust in the current Government.
Pentaiah, a villager of Pannepalli village of Pellakuru mandal revealed these things to MLA Kiliveti Sanjeevaiah who visited their village as part of Gadapagadapaku YSR programme and mentioned that he held hopes high towards YS Jagan to become the next CM and solve all their problems.