Grand Welcome At Every Doorstep

Gadapagadapaku YSR Congress programme is receiving tremendous response. People are receiving YSRCP leaders with warmth. They are narrating their sad stories to the leaders. In the presence of MLA Anil Kumar Yadav, the programme was held in the 41st division of Nellore. He went from one doorstep to another, explaining TDP deception to people.
Coordinators of Araku constituency of Visakhapatnam district, Aruna Kumari, Somu, Suryanarayana, district official spokesman Setty Appalu held the programme in Baramosi village of Hukumpeta mandal. On the other hand, at Srirampatnam of Chodavaram mandal, Karanam Dharmasree supervised Gadapagadapaku YSR Congress. Visakhapatnam West constituency's convener Vijaya Prasad toured in the 68th ward. They learnt people's problems and called for fighting against the Government for realisation of promises.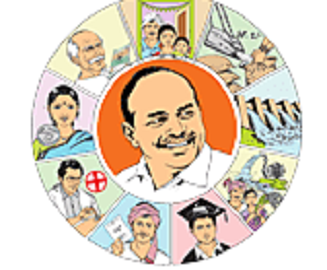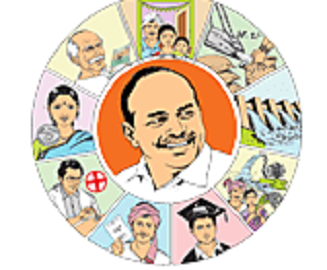 Muthyala Srinivas supervised the Gadapagadapaku YSR Congress programme at Sivapuram and Jagannathapuram villages of Jaggampeta constituency in East Godavari district. He uncovered Chandrababu's deception. He handed over Praja Ballot to the people at every doorstep and collected responses. People, having tasted deception by Babu, gave him zero marks.
MLA of Adoni of Kurnool district, Sai Prasad Reddy, toured in Sadapuram and Dibbanakallu villages. They shared people's difficulties. On the other hand, Katasani Ramireddy held the programme in yagantipalle village of Banaganapalle mandal. He explained the deceptive rule of Chandrababu to the people and learnt their problems. They assured them that YS Jagan would become the next CM and their problems would be solved.