The Government Least Bothered About People's Agony

People's problems have become inexplicably hard under TDP's rule. Chandrababu, who made numerous promises at the time of elections, has not realised any of them even after half of the tenure time coming to an end. Loans have not been waived. The unemployed have been given neither jobs nor stipend as promised. Pension and ration have gone out of reach of the people deserving them. Hence, people have become helpless in their livelihood.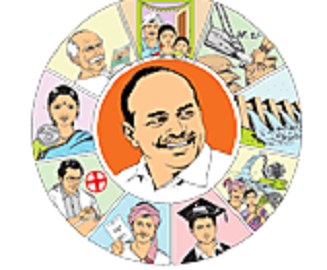 YSRCP stood supportive of the people in problems. Through Gadapagadapaku YR Congress programme, the party cadre is going to the people and inquiring about their well-being. Nobody is satisfied under Chandrababu's rule. Regretting having voted for Babu, people are expressing their agony to the leaders who have come to their doorstep. The leaders are assuring them to not get discouraged and their problems will be solved after YS Jagan becomes the CM. They called for the people to unite and teach TDP a lesson in the upcoming elections.