Gadapagadapaku YSR Congress Going On Successfully

Coordinator of Yalamanchili constituency in Visakhapatnam district, Boddeda Prasad, held Gadapagadapaku YSR Congres sprogramme at Purushotthapuram village of Munagapaka mandal. Convener of Visakhapatnam West constituency, Vijay Prasad conducted the programme at the 66th ward. They slammed TDP's corruptive rule at every doorstep.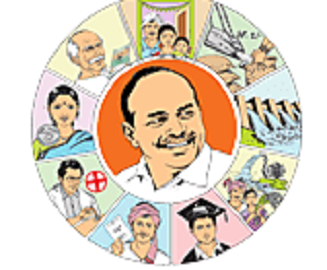 Jaganmohan Reddy, in-charge of Emminaguru constituency in Kurnool distrcit, toured in Gonegandla as part of Gadapagadapaku YSR Congress. Dr.Ramalinga Reddy, in-charge of Allagadda constituency, toured in Appanapalle of Rudravaram mandal. They learnt people's problems and called for them to fight against Chandrababu's deception.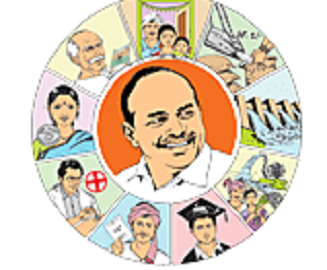 Sullurupeta MLA Sanjeevaiah went from one doorstep to another in Srinivasapuram of Nayudupeta. He explained Babu's deception to the people. He called for people to teach the Government a lesson in the next elections. He assured them that their problems would be solved if YS Jagan became the CM.