Gadapagadapaku YSR Congress Raising Babu's Heartbeat Rate

YSRCP
cadre going from one doorstep to another
People
regret having voted for Babu
Gadapagadapaku YSR Congress programme taken up prestigiously by
YSRC is going on cusseccfully throughout the state. Not caring about pouring
rain, YSRCP leaders and activists are going on sharing the agony of people who
have been deceived by Babu's false promises. They are learning people's
problems. At every doorstep, people are complaining about their loans not being
waived, not getting jobs or stipend and not receiving pension. They are
regretting having voted for Chandrababu. The people are believing that YS Jagan
would reform their lives and are owing to make him the CM of the state.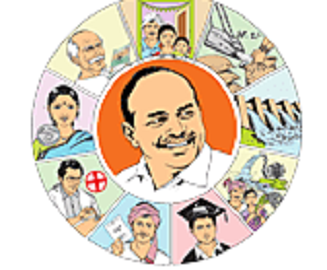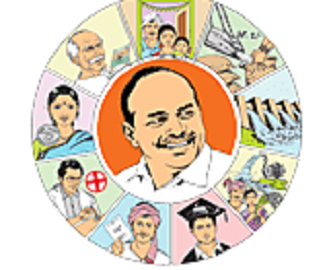 YSRCP senior leader Anantha Venkatrami Reddy held Gadapagadapaku
YSR Congress programme at Ananthapuram. He has gone to every doorstep, exposing
Chandrababu's deception. Speaking on this occasion, he slammed Chandrababu for
travelling abroad frequently in order to hide his corrupt money. He complained
that the IAS and the IPS officers in the state were being made TDP activists.
He commented that Gadapagadapaku YSR Congress programme was scaring Chandrababu
to the core.
As part of Gadapagadapaku YSR Congress programme, president of
Nellore district YSRCP and MLA Kakani Govardhan Reddy toured in Isakapalem
village of Sarvepalli constituency. Muthyala Srinivas, the in-charge of
Jaggampet constituency of East Godavari district toured in Ramayapalem village.
Jaganmohan Reddy, the in-charge of Emminaguru constituency of Kurnool district,
toured in BC and other colonies of Gonegandla mandal. Pragada Nageswara Rao,
the constituency convener of Yalamanchili of Visakhapatnam district held the
programme in Mulajampa village of Rambilli mandal. The leaders heard people's
problems in the respective places and assured them of the support of YSR
Congress Party.