YSRCP's Fight For Special Status

AP
: YSRCP is continuing to fight for special status of the state, in protest against the deceptive attitude of BJP and TDP. It is staging a huge movement with the aim of attaining special status. Leaders of YSRCP are holding agitations throughout the state demanding the status. Dharna has been staged at the collectorates of all districts. They slammed the BJP and the TDP Governments for not sticking to their word regarding special status.
Ananthapuram : MLA Y.Visweswar Reddy, Sankar Narayana, Gurnatha Reddy, Kapu Ramachandra Reddy, Topudurthi Prakash Reddy, Tippaswamy, Ramreddy, Mohan Reddy and hundreds of activists participated in the agitation held at the collectorate of Ananthapuram. They demanded immediate sanction of special status for AP. They slammed ruling TDP for deceiving people in the name of special status.
YSR District: YSRCP leaders surrounded the collectorate with demand for special status. MLAs Raghuramireddy, Ravindranath Reddy, Amzad Basha, Korumutla Srinivasulu, Rachamalla Prasad Reddy, district president Amarnath Reddy, mayor Suresh Babu and hudreds of activists took part in the agitation. they raised slogans demanding special status for AP.
Visakhapatnam: As part of the state-level agitation being held by YSRCP, dharna has been staged at the collectorate of Visakhapatnam too. Senior leader Botsa Satyanarayana, district president Gudiwada Amarnath and certain party leaders participated in the event. They demanded for immediate announcement of special status sanction.
Chittoor: YSRCP MLAs Chintala Ramachandra Reddy, Desai Tippareddy, Dr. Sunil Kumar, party in-charges Jangalapalli Nivasulu, Suresh and Dwarakanath staged agitation at the district's collectorate for special status. They condemned the central and the state Governments for their deception.
Kurnool: Leaders of YSRCP held protests at the collectorate of Kurnool district. MLAs Aijayya, Gouru Charitha, Sai Pratap Reddy, former MLAs Kotthakota Prakash Reddy, Murali, district president Gouru Venkata Reddy and a huge number of activists participated in the event. They raised slogans against the central Government's behaviour towards the issue of AP's special status.
Guntur: YSRCP MLAs staged protests at the collectorate of Guntur district. MLC Ummareddy Venkateswarulu, MLAs and leaders Ambati Rambabu, Marri Rajasekhar, Lella Appireddy, Meruga Nagarjuna and activists along with huge number of people took active part in the agitation.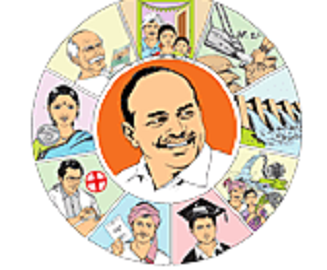 Nellore: YSRCP MLAs held agitation at the district collectorate of Nellore as per the intention of YSRCP demanding for special status of AP. YSRCP district president Kakani Govardhan Reddy, leaders Kotamreddy Sridhar Reddy, Prasanna Kumar Reddy, Anil Kumar, Pratap Reddy, Anam Vijay Kumar Reddy and Yallasiri participated among others.
Srikakulam: MLA Kambala Jogulu, Reddy Santhi, Tammineni, Varudu Kalyani, Gorle Kiran, Duvvada Srinivas, Ramarao, Jutthu Jagannayakulu, Sairaj and a huge number of activists participated in the dharna held near the collectorate of Srikakulam. Leaders slammed the state and the central Government on this occasion for pretending and deceiving  the people of the state in the issue of special status. They raised slogans against Narendra Modi and Chandrababu Naidu.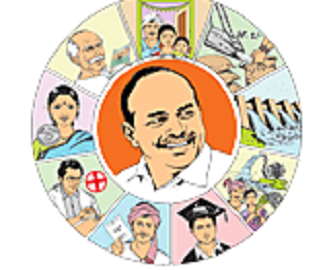 West Godavari: YSRCP MLC Pilli Subhash Chandra Bose, Pillamgolla Lakshmi and former MLAs attended the protests held at collectorate of West Godavari district's Eluru.