USA: YSR foundation organizes Annual Food and Clothing Drive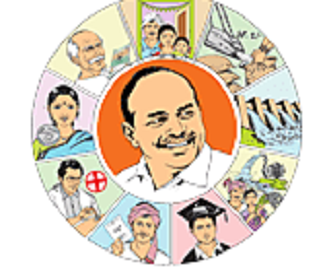 Dr. Y.S. Rajasekhara Reddy Foundation has organized its Annual Food and
Clothing Drive in several cities across the US. With the food collected
and cash donated, over10000 healthy meals to the poor and hungry were
provided at various orphanages/food banks on January 24 and 25.

Dr.
YSR Foundation - Atlanta charter served dinner to over 600 people at
The National Coalition for the Homeless, Atlanta, Georgia, along with
collecting and donating clothes to the same facility.

Dr. YSR
Foundation - Austin charter has organized feed the hunger event at local
Austin Resource Center for the Homeless (ARCH). Dr. YSR Foundation
chapters in New York, Raleigh, NC, New Jersey, Detroit, Dallas,
Charlotte and others organised service programmes to mark the occasion.