TDP, BJP Are Averse To Special Category Status

Eluru (West Godavari dist), Sept 22
: Affirming that the fight for special status would continue, Leader of Opposition YS Jagan Mohan Reddy has said that the State and Central governments were constantly on the lookout for lame excuses to shelve the major boon of special category status (SCS) which would immensely benefit the future generations more than any package or welfare scheme.
Addressing the youth and students at the Yuva Bheri here on Thursday he said:' Chief Minister Chandrababu Naidu and Union Minister M Venkaiah Naidu have gone back on their poll promise and are desperately trying to push the special category status to back burner on some pretext or the other but we will fight for our right and will achieve it.
Though Union Finance Minister Arun Jaitley has categorically stated that special status cannot be accorded Chandrababu Naidu and Venkaiah Naidu have been trying to subvert the core issue and have been vehemently trying to bring in irrelevant issues to the fore. But we have been fighting for the SCS for the past two years at various forums and venues and will continue to do so, he said.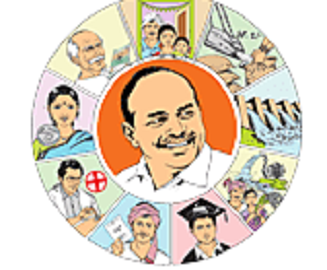 The SCS was assured in lieu of foregoing Hyderabad, which houses 95 % of IT industry and 75% of manufacturing units, by the ruling UPA and main opposition NDA during the division of the state. Venkaiah Naidu who was in Rajya Sabha has asked for 10 years of special status instead of 5 years but after coming to power, the tune was changed.
On September 7, Arun Jaitley held a press conference with TDP industrialists in tow without giving any assurance on the SCS and on the next day Chandrababu Naidu has welcomed the statement though there was nothing to the benefit of people of the state. When we questioned about his attitude in the Assembly, Chandrababu Naidu took the issue to the Council and said that SCS would yield nothing to the state as Uttarakhand and Himachal Pradesh could not reap any benefit out of the special status. Such a person has no moral right to continue as Chief Minister. At Delhi Venkaiah Naidu started projecting himself as the face of Andhra Pradesh though he has been watering down the issue.
'The situation is that Delhi is not willing to accord special status and Chandrababu Naidu is not willing to ask them. Now we have to fend for ourselves and put up a joint fight to achieve the goal of SCS which will bring in rapid industrialization which in turn will create more jobs and improve the standard of living. Those who are against SCS are blaming it on 14 th  Finance Commission, which has no say on the issue. The Centre claims that it has given special package instead of special status but whatever was announced by the Centre is not exclusively for the state but a blanket announcement which benefits 11 other states including West Bengal and Kerala.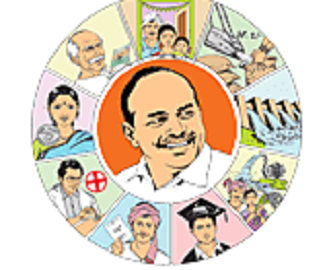 Venkaiah Naidu has been telling that when he raised his voice seeking more time for special status, MPs from other regions had come to him seeking the same status. It is ridiculous on part of the Union Minister as special status was mentioned in the party manifesto and it was an assurance given while the state was being bifurcated.
Uttarakhand was given special status through an executive order and the Manmohan Singh cabinet has given its nod for the special status to Andhra Pradesh. Special status will come with many incentives to the industrialists which will pave way for development, creation of jobs and increase in economic activity and it is a boon for the youth. We have to join hands and fight till we achieve the goal, he said.