A Score Of Zero Out Of Hundred For Babu

Gadapagadapaku YSR Congress going on successfully
YS Jagan goes to every doorstep of Idupulapaya
Warm traditional welcome to the people's leader
Tour for 5 hours
YS Jagan exposes Babu's deception
YSR District: Gadapagadapaku YSR Congress programme initiated by YSRCP to expose the failure of Chandrababu's Government is going on successfully. This programme had been decided to commence on the birth anniversary of the legendary leader and former CM Dr. YS Rajasekhar Reddy. The leader of opposition and YSRCP president YS Jagan launched the programme at Idupulapaya. After performing special prayers at YSR ghat along with his family, he reached Idipulapaya along with MP Avinash Reddy and hoisted the party's flag. He formally launched the programme of Gadapagadapaku YSR Congress.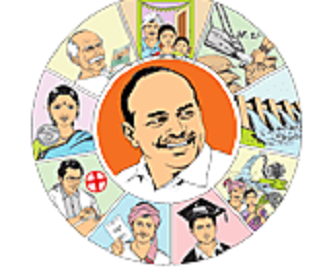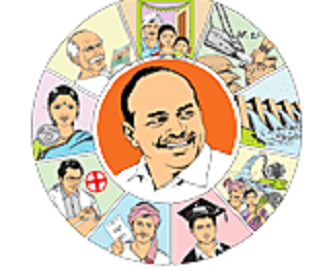 Traditional welcome to the people's leader
On account of YS Jagan's arrival at Idupulapaya for the first time as the opposition leader, women gave him harathis to welcome him traditionally. They decorated kumkum on his forehead. Vempalle MPP Ravi Kumar Reddy, ZPTC member Shabbir, mandal convener Chandra Obul Reddy, Idupulapaya sarpanch Krishna Kumari, YSRCP leaders Chalapathi and Vijay Kumar accompanied him everywhere, while YS Jagan moved from one doorstep to another exposing Chandrababu's deception.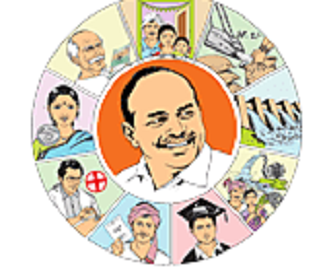 Special prayers in Ramalayam
As part of Gadapagadapaku YSR Congress programme, YS Jagan participated in special prayers in the local temple of Lord Sri Ram. The priets of the temple blessed YS Jagan.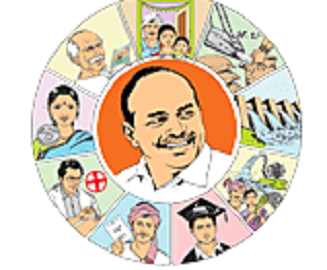 Tour for 5 hours
YS Jagan toured for 5 hours in Idupulapaya as part of Gadapagadapaku YSR Congress. He reached literally every doorstep of the village and explained Chandrababu's deceptive rule. He got answers from the members of the households for the questionnaire printed on the brochure. The people did not give Chandrababu even one mark. He spent from 10 am to 2:30 pm conducting the programme. He also learnt problems of the people.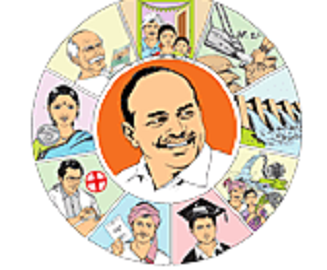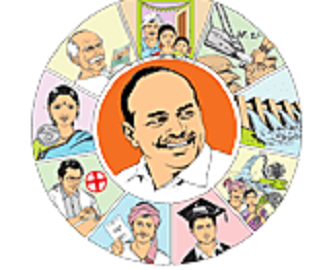 Leaders meet YS Jagan
YSRCP CGC member YS Vivekananda Reddy, Kadapa MP YS Avinash Reddy, state secretary Devireddy Sivasankar Reddy, district president Akepati Amarnath Reddy, ZP chairman Guduru Ravi, Kadapa and Rayachoti MLAs Amzad Basha and Srikanth Reddy, farmers' wing district president Sambatur
అధ్యక్షుu raad Reddy, district secretary Veera Pratap Reddy, Vemula mandal leaders Sambasiva Reddy, Velpula Ramu, Chakrayapeta ZPTC member Bellam Praveen Kumar Reddy, Tonduru mandal leaders Ravindranath Reddy, Ramamuni Reddy, Bhaskar Reddy, Simhadripuram Parameswar Reddy, Pulivendula mandal convener Komma Siva Prasad Reddy, Proddutur leaders Komma Siva Chandra Reddy and other leaders met YS Jagan during his tour and discussed various issues.