A Compassionate Tour

Visakhapatnam: The
leader of opposition and YSRCP president YS Jagan's tour in Visakhapatnam
happened with a feeling of warmth spread throughout.He personally met the
families of the air force personnel from Visakhapatnam who were aboard the
aircraft that had gone missing 15 minutes after it took off from the air base
in Chennai.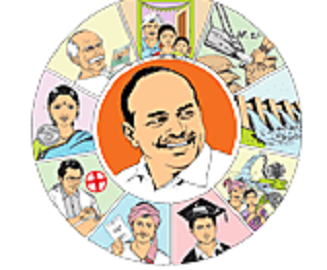 The
households of the missing personnel were filled with pain. They are in a
confused state and praying for the best. YS Jagan visited each of their houses
and shared feelings with the families. He first visited the family of Bhupendra
Singh in 104 area. Then he went to N.Chinnarao's house in Bucchirajupalem and
P.Nagendra Rao's house in Gopalapatnam. He mentioned that he personally knew
the pain and the tension when the head of the family went missing. He comforted
them and suggested them to be brave.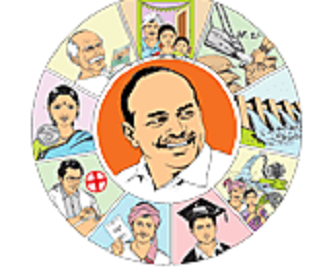 Then
he visited G.Srinivas Rao's family in Vepagunta, B.Sambamurthy's family in
Appannapalem and RV Prasad Rao's family in Madhavadhara. He filled courage in
them to face the situation, while sharing their pain.
A huge
number of people gathered on the occasion of YS Jagan's tour, upon hearing the
news and competed to meet him.