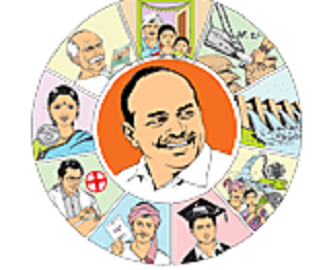 People of Srikakulam district are known for their rebellious character and they lived up to their tradition. It was during the Odarpu Yatra in the district that Congress High Command had ordered Jagan Mohan Reddy to stop the Yatra and asked the Party cadre not to cooperate.
When history is in the making, events unfold to suit the situation. Ignoring the Delhi dictum, Jagan went ahead with the Odarpu Yatra. Despite the absence of local leaders, lakhs of people accompanied Jagan wherever he went and expressed their unflinching loyalty towards the legacy of YSR.
During the four-day Yatra from July 8, Jagan travelled 880 km against the 447 km originally planned and consoled 15 families besides unveiling 47 statues of YSR.